A History Mode For Madden NFL 18
FIFA will soon be no longer the only EA Sports game to be proud of a scripted mode to enrich its "experience". As seen at the opening of the EA Play conference, the stage venue will also be entitled to its packaging in cinematics to script the rise of its champion, Devin Wade.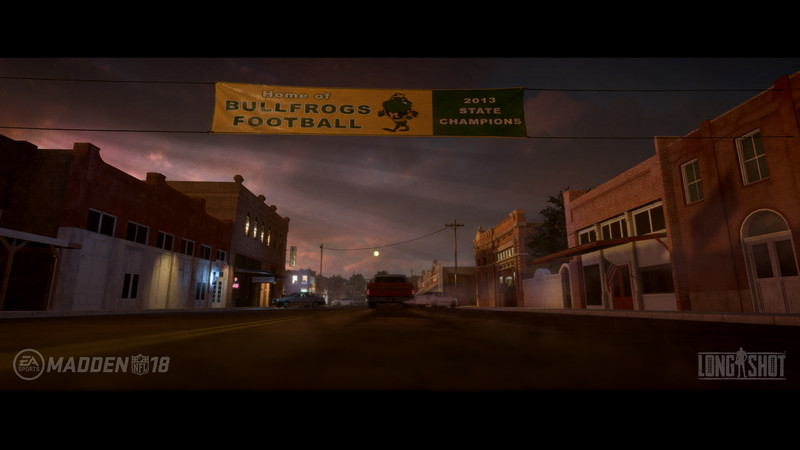 Named Longshot, this mode of play will follow the career beginnings of a virtual player from his native Texas, a quarterback determined to prove himself three years after a forced retirement to finally fulfill his most cherished dream: to hear his name announced during the draft - a symbolic moment when the (mostly) universal players join one of the franchises of the American sport with lots of zeros at the key.
As with FIFA, Madden developers will be able to draw on the graphic design of the Frostbite to design the game. As with FIFA, it will be entitled to the participation of big names in the cinema and / or the discipline to incarnate Characters evolving around the hero, like the pater Utter Wade, played by Mahershala Ali (Moonlight). Scott Porter will lend his features to Colt Cruise, Wade's loyal friend, while the legendary Miami Dolphins quarterback Dan Marino will serve as a mentor.
The release of Madden NFL 18 will take place as every year in the course of August, to kick off the season, with different editions and pre-order bonuses.